uploaded 6/7/2014
Daisy, 1969 Lotus Elan Plus 2
Photos taken in 1984 and 1985.
Daisy parked in the paddock at Sears Point Raceway ready to go to a Solo 1 pregrid.
Another event, another number. This time Daisy is number 6.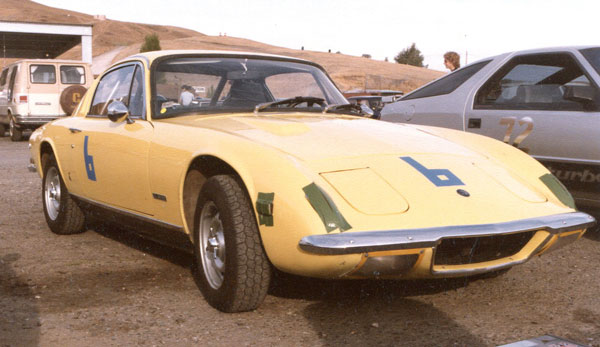 SCCA drivers school at Sears Point Turn 11. Instructors encouraging us to use a late apex.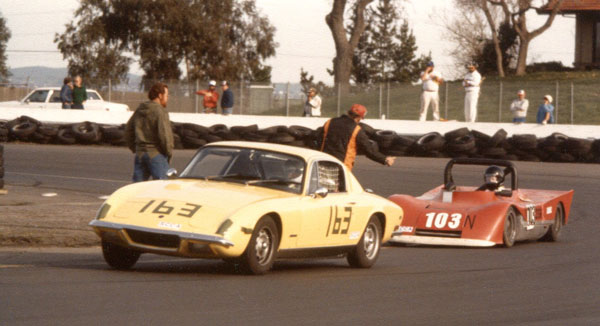 At speed at Turn 2.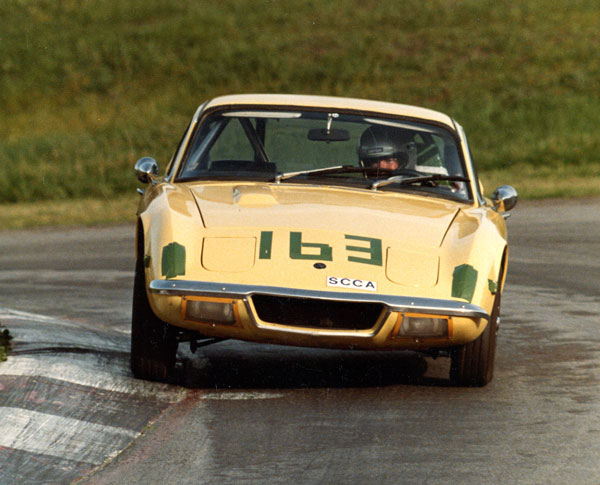 Sears Point Turn 7. Soft springs and bars make for a lot of body roll.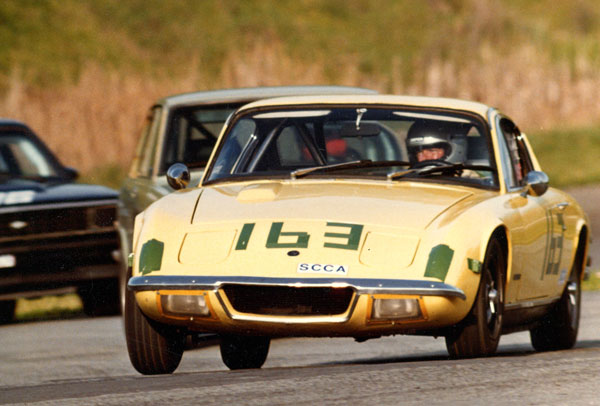 I had to install a roll bar to take the SCCA driver's school.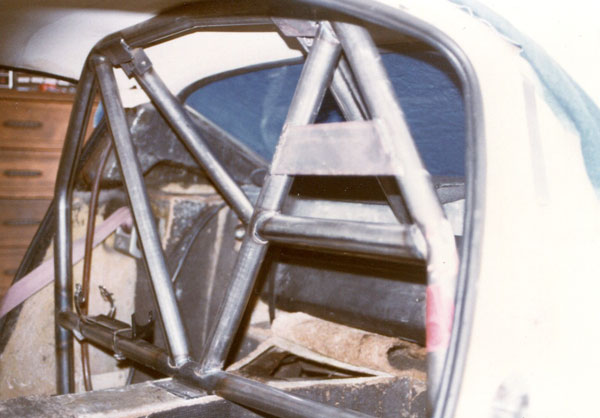 A couple of years of Solo 1 events and some track days reslted in cracks in the sheetmetal frame. Some friends helped me take the body off the chassis. I later put the body back on a tubular space-frame chassis. we start with Daisy in the driveway of our house in Redwood Ceity, CA. The welded steel wheels were cracking also and wer replaced with some Lotus cast aluminum wheels.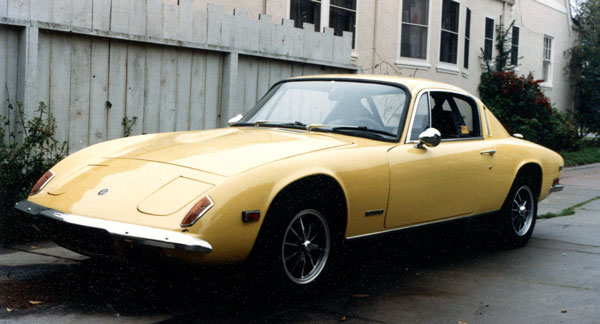 Friends from the Golden Gate Lotus Club came to help. That's my red Datsun 510 in the back ground. Lowered and an 1800cc SSS engine.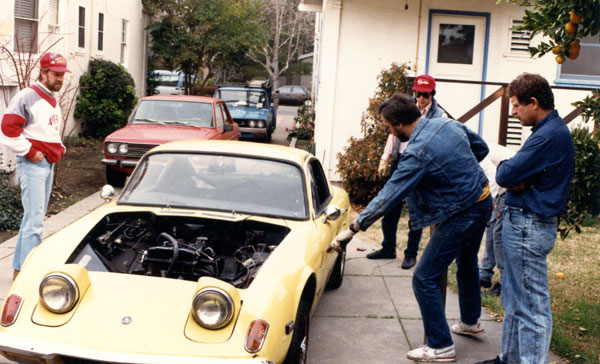 The body is up off the chassis sitting on some 2x4s.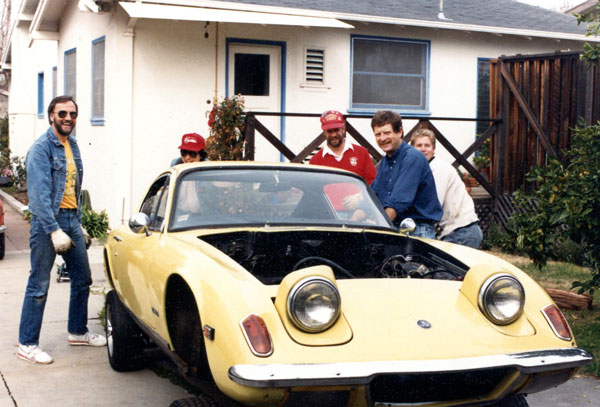 We carried the body to the back of the yard.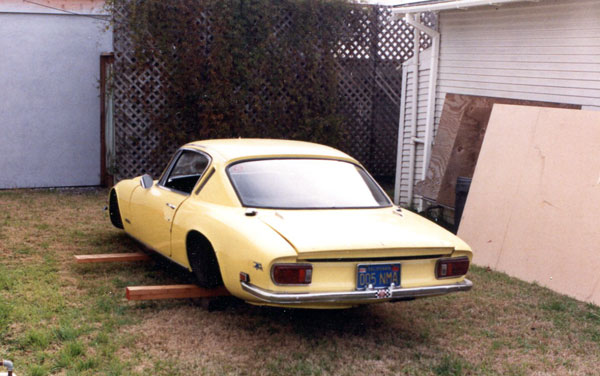 A good view of the Elan +2 chassis welded up from steel sheet. Oil leaking from the engine kept the chassis rust free. And you can see the infamous rubber doughnut U-joints in the Chapman strut rear suspension.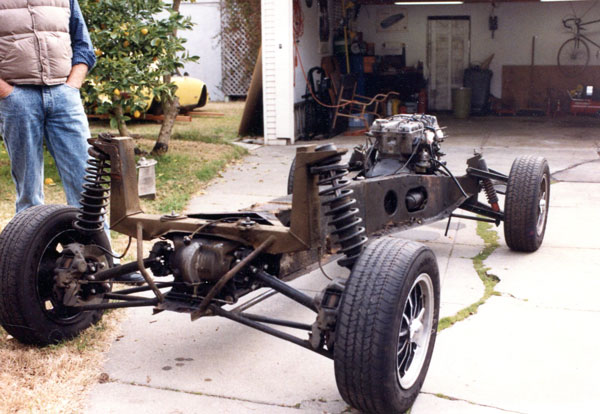 The new chassis with engine and running gear installed ready to receive the body shown at the left.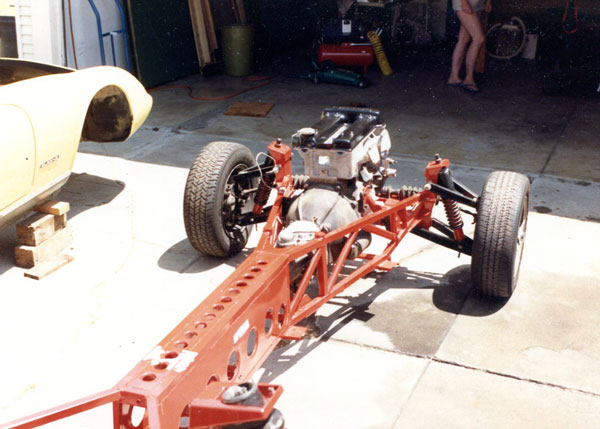 A Lotus 7 at a club track day.
Skip Quain with his Lotus 23b at a vintage race at Laguna Seca.